Additional Protection Available for your Vehicle

Invisible Phantom Footprints is The Ultimate in Security Identification Technology. Exclusively designed by 3M, Invisible Phantom Footprints protects vehicles on six different areas with permanent, tamper-resistant labels. These labels are impossible to remove intact. When an attempt is made to remove one, a phantom image of the unique registered vehicle code number is left on the vehicle. This phantom image can be seen only under UV light. If your vehicle is equipped with Phantom Footprints, and is stolen and declared a total loss by your insurance company, you will be entitled to $5,000 towards the purchase of a new vehicle from Volvoville Huntington. Phantom Footprints provides coverage for your vehicle for a period of 5 years.

When professionally applied to your vehicle, Simoniz GlassCoat polymerizes the clearcoat of your vehicle and forms a unique ceramic glass resin. Unlike traditional waxes and sealants that simply "coat the surface", GlassCoat chemically reacts and cross-links to the surface of the clearcoat to form a three dimensional network. The end result is an extremely clear, tough and durable ceramic film that adheres so strongly to the clearcoat that not even organic solvents can remove it! GlassCoat also provides you with a product warranty for up to 7 years on new vehicles and up to 6 years on preowned vehicles. If the process fails, the warranty will repair or repaint your vehicle.
Simoniz utilizes Teflon Surface Protector's unique properties in a process that is applied to the interior seats, floor mats and carpeting of your vehicle. This process protects your interior from stains from any consumable food product plus lipstick, make-up, vomit, crayons, urine, and blood. If the process fails, the warranty will repair or reupholster your vehicle carpeting or seats. Both the exterior and interior of your vehicle will be protected for up to 7 years, and all with $0 deductible.
Click here to view Online Brochure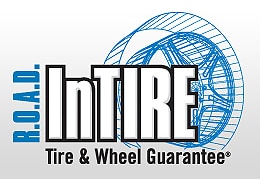 The R.O.A.D. InTire tire and wheel guarantee protects your vehicle from common road hazards such as metal, nails, potholes, glass and debris. With R.O.A.D. InTire, you're protected nationwide with 24/7/365 sign and drive toll-free roadside assistance for a term of 3 or 5 years. Benefits of the R.O.A.D. InTire protection include a no deductible 100% repair or replacement reimbursement for a covered road hazard including tires, wheels, valve stems, mount and balance, and sales tax.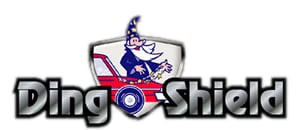 Ding Shield is a service plan from Dent Wizard that helps you keep your newly purchased vehicle in dent and ding free condition without any sanding or painting. Dent Wizard's paintless dent removal is a process whereby dents, dings and creases are reformed to their orginal factory condition without any sanding or bonding. Ding Shield will save you thousands of dollars on expensive repairs and maintain the integrity of your vehicle.
Ding Shield is available on all cars, trucks and SUV's with steel or aluminum body panels for 3, 4 or 5 year terms and is also transferable if the vehicle is sold.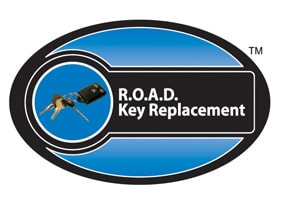 Today's keys are very expensive to replace if they are lost, stolen or destroyed. Many keys incorporate computer chips for remote locking systems, trunks and starters. When keys need to be replaced, it's a costly endeavor that also includes re-programming charges for all keys. In addition to being covered for lost, stolen of damaged keys, you will also be covered for lockout service. If your key is accidentally locked in your car, you will be covered for the services of a locksmith. R.O.A.D. Key Replacement is available on all vehicles for 3 or 5 year terms.


Extended Vehicle Service Contracts are designed to give you peace of mind so that you can truly enjoy your vehicle. Whether you purchased a new Volvo or Certified Pre-owned model, we have a plan that can meet your needs. We offer plans from both the manufacturer and EasyCare vehicle service contracts. Coverage is available up to 7 years/100,000 miles with a choice of deductible options.


A vehicle is stolen every 26.4 seconds. Make sure yours is protected with LoJack. LoJack's proven technology is so effective because it works directly with the police. Plus, it's undetectable, so thieves don't know it's there. If your vehicle is stolen, LoJack immediately goes into action, silently leading police to your vehicle's exact location. With LoJack, your vehicle gets recovered - before it's badly damaged or gone for good. Benefits of LoJack are 24-hour theft recovery guarantee - many within hours, no monthly fees, and a 90% recovery rate.