The History of Volvoville USA
A Snapshot of Our History

In 1963, Stanley B. Lazarus purchased Munn Motors, Ltd., franchised dealer for MG, Austin, Jaguar, and Volvo. Over the previous ten years, Mr. Lazarus had already opened Shore Motors, a Studebaker dealership in Port Washington as well as a number of used cars operations including ZMotors in Valley Stream, a muscle-car specialty store. By 1967, the Munn Amityville-Massapequa Volvo acquisition had evolved into Volvoville USA, one of the fastest growing Volvo operations in the US.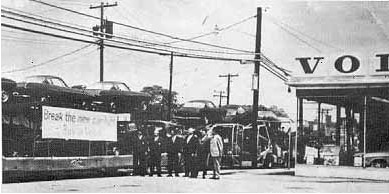 Volvoville and the Lazarus family were prominently featured in a special business edition of Newsday in August 1967 as one of Long Island's premier dealership success stories. Stanley Lazarus and his son Michael became renowned worldwide for innovative marketing strategies among which was the creation of the Volvo P1800 customized convertible conversions and custom stretch 760 limousines.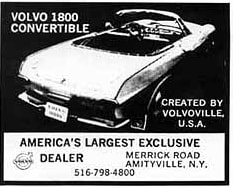 As time passed, Stanley Lazarus' son Michael played more and more of an integral role in the Volvoville day-to-day operation. Michael took over Volvoville from his father in 1972 and was the dealer of record when Volvoville--along with other Lazarus Auto Group Saturn and Land Rover stores--was sold to the Marubeni Corporation in 1997 evolving into the Long Island Auto Group. Stanley Lazarus passed away in February 1999.

Michael Lazarus retired as LIAG VP Operations in 2005, and presently lives in Florida. Michael's son Todd still works for the Long Island Auto Group as a used car remarketing specialist. General Manager Marc Anderson has been with the Long Island Automotive Group for over 15 years and spent 10 of them as a store manager at Volvoville when the store was located in Massapequa. Award-winning sales consultant Joe Vitale is in his 30th year at Volvoville; Service Manager Mike Valenze has been with the Long Island Automotive Group for almost 20 years; and Parts Manager Ralph Moscater has been with Volvoville since 1994. Sales Manager Ron Herring joined the Volvoville team in 2011 after years of distinguished service at other Long Island Volvo dealerships. As LIAG Chief Operating Officer, Michael Levitan's responsibilities include the Volvoville operation as well as LIAG's seven other stores.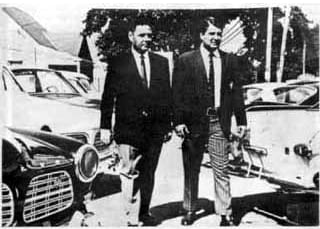 With its move to Huntington in 2009, Volvoville brought almost 50 years of Volvo experience and expertise to Long Island's North Shore. Over the years, Volvoville has consistently been one of the top volume Volvo dealerships in the United States, as well as being a repeat winner of the Volvo factory's prestigious "President's Award" for excellence in all aspects of dealership operations.